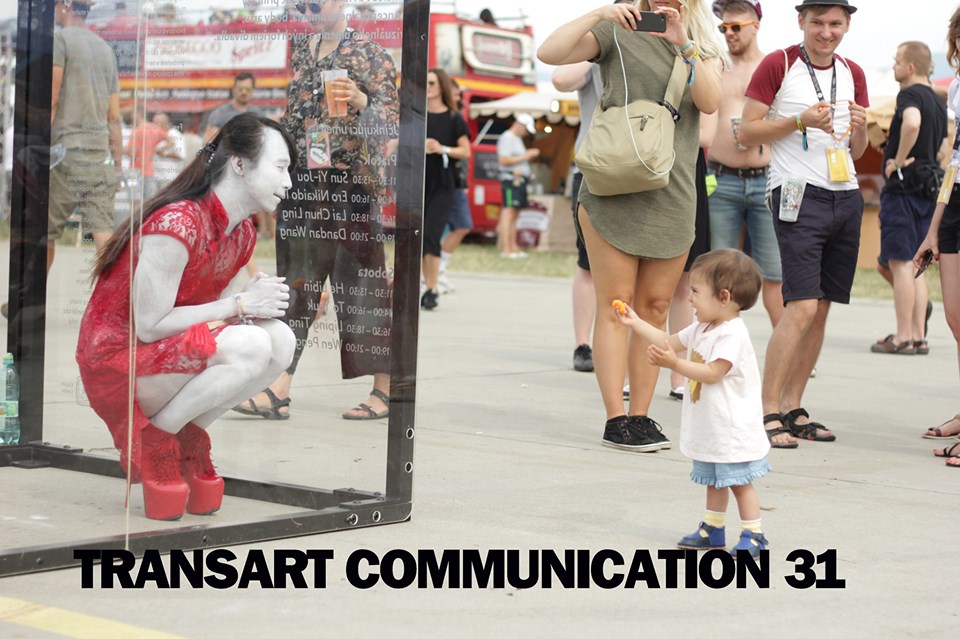 Performance BOX ed.2.
July 12, 2019 @ 11:30 am

-

July 13, 2019 @ 9:00 pm
Performance Box is a project created in collaboration between Kassak Centre and association HALA. It consists of two 1.5×2×2m boxes, made of plexiglass, as a stage for performances throughout Pohoda Festival 2019. The transparent structures will create experimental territories within the festival, where 8 American artists will either respond directly to the surrounding activities or create isolated performances for the passersby to engage with.
Pohoda Festival 2019
in collaboration of Kassak Centre & HALA
Curator: Paola Paz Yee
Artists:
Alexander del Re – Chile
Chelsea Coon – USA
Graciela Ovejero Postigo – Argentina
Ivonne Navas – Colombia
Paola Paz Yee – Mexico
Pilar Talavera – Peru
Rodrigo Munhoz (a.k.a. Amor Experimental) – Brasil
Victor Martínez – Mexico
PROGRAM:
12. 7. 2019 – Friday
11.30 – 13.30 Paola Paz Yee (México)
14.00 – 16.00 Rodrigo Munhoz (Brasil)
16.30 – 18.30 Graciela Ovejero Postigo (Argentina)
19.00 – 21.00 Victor Martínez (México)
13. 7. 2019 – Saturday
11.30 – 13.30 Chelsea Coon (USA)
14.00 – 16.00 Alexander del Re (Chile)
16.30 – 18.30 Pilar Talavera (Peru)
19.00 – 21.00 Ivonne Navas (Colombia)