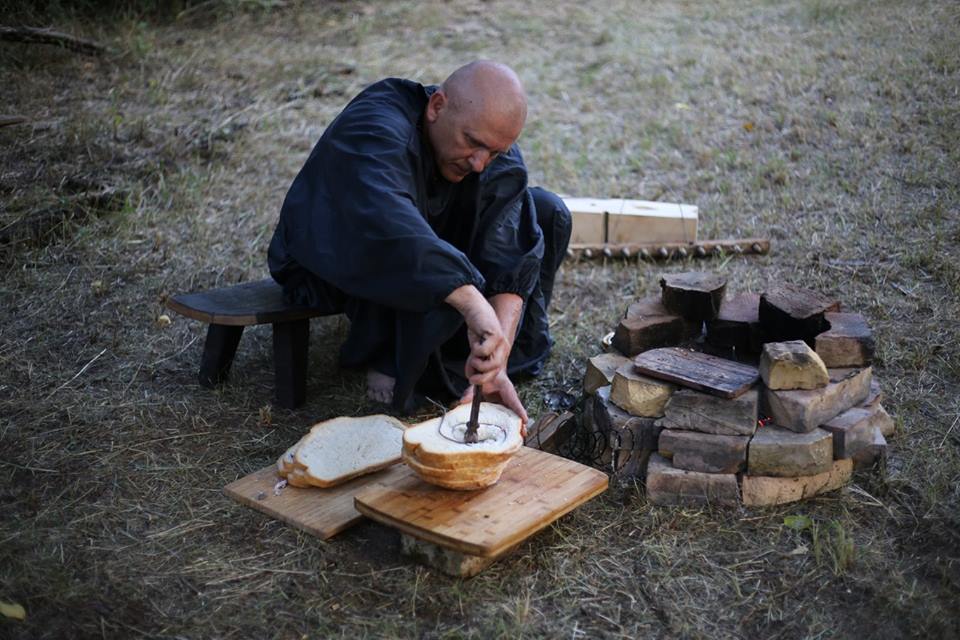 Cooking performance has, for several years, taken place in the small community of Monor, in Hungary, where international artists and local citizens has created intercultural exchanges and dialogues over the sharing of food and art. This project has created a platform for cultural sharing and direct dialogues between international artists from all over the world, performance and multimedia art, local culture and the local community.
Artists:
Lala Nomada, Fausto Grossi, Paola Paz Yee, Syporca Whandal, Beate Linne, Mads Floor Andersen, Rokko Juhász, Payel, Subhasis Chaudhury, Imre Dénes, István Kovács and Haiguang Li
Cooking Performance is an open source event.
Two rules make up the event:
-Have to cook in performative way.
-Have to be eatable.
coorganizer: NO-MAD
Supported by:
Visegrad Found