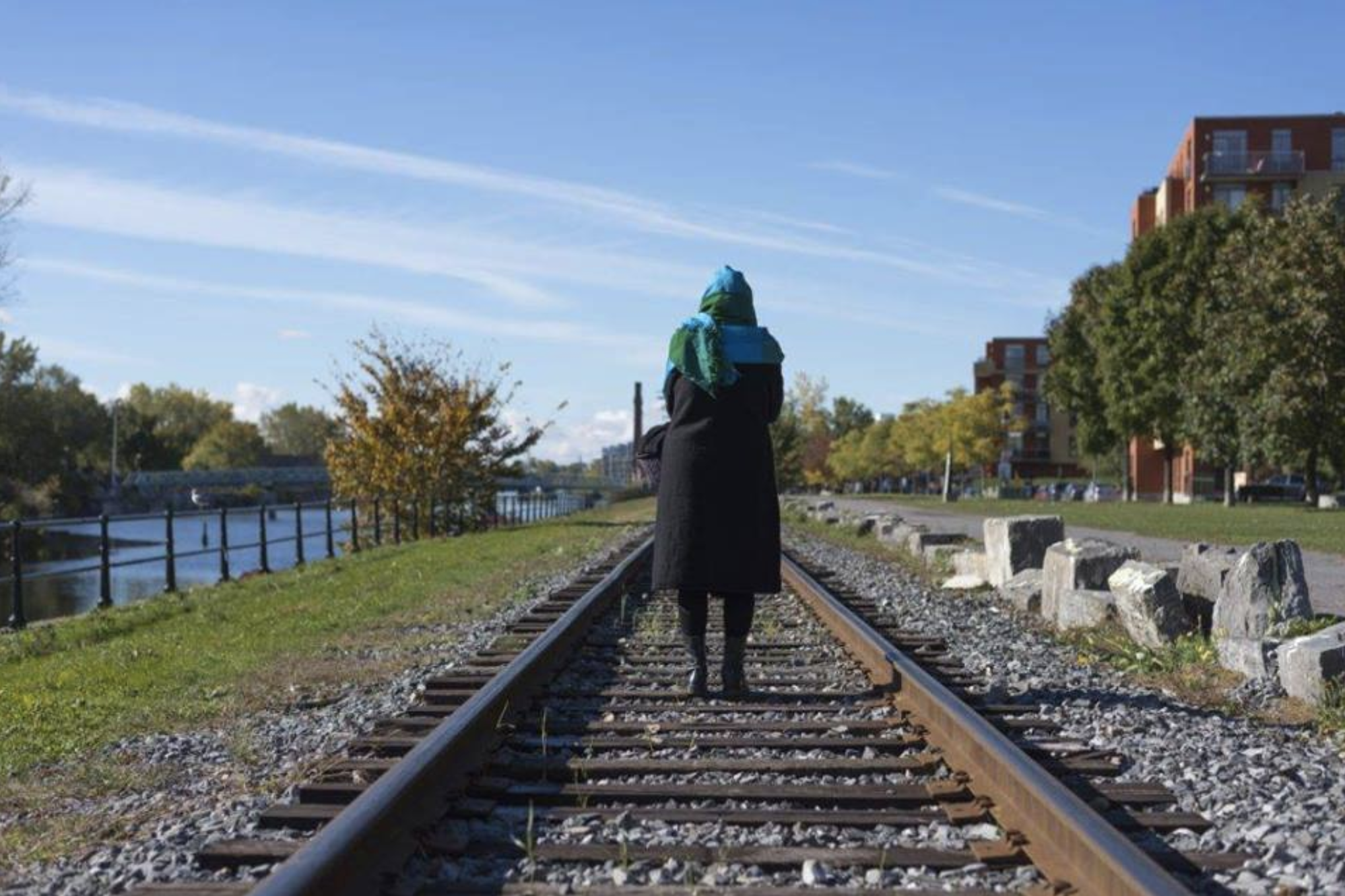 OPEN CALL: Workshop with Marilyn Arsem "Crossing Borders"
June 15, 2018 @ 4:00 pm

-

11:59 pm

|

€200
OPEN CALL: Crossing Borders: Public Space Performances – workshop with Marilyn Arsem
Places are now open for this unique performance art workshop with Marilyn Arsem as part of Transart Communication's Performance Train.
–Only 10 places–
The workshop is part of Transart Communication 30's international performance art train, from 10th-16th July, moving from Budapest-Prague-Krakow-Warsaw-Bratislava.
More information about Transart Communication and Performance Train below
-The Workshop-
Crossing Borders: Public Space Performances is a workshop, which will focus on the intercultural movement of the Performance train. Marilyn Arsem will facilitate 7 days on and off the train drawing from her rich experience and knowledge as a performance maker and teacher. She will create an explorative and critical space for investigating the impact of performance in public spaces and what role it can play as a multicultural and mobile art form.
-Marilyn Arsem-
Marilyn Arsem has been creating live events since 1975, from solo gallery performances to large-scale, site-specific works. Arsem has presented work in North and South America, Europe, the Middle East, and Asia. She recently completed a 100 day performance at the Museum of Fine Arts, Boston.
Many of her works are durational in nature, and minimal in actions and materials. Created in response to the site, they engage with the immediate landscape and materiality of the location, its history, use, or politics.
She is a member (and founder) of Mobius, Inc., a Boston-based collaborative of interdisciplinary artists. She taught at the School of the Museum of Fine Arts, Boston for 27 years, establishing one of the most extensive programs internationally in visually-based performance art.
-Practical information-
Workshop fee: €200
Performance Train schedule is:
10.07 – Departing from Budapest with arrival in Praha hl.n.
11.07 – Public performance at Karlin Studios in Kasárna Karlin
12.07 – Departure from Praha hl.n. and arrival in Kraków Główny
13.07 – Krakow program
14.07 – Krakow program
15.07 – Departure from Krakow and arrival in Warsaw
15.07 – Departure from Warsaw with night train – All night performance program
16.07 – Arrival at 7am in Bratislava
Accommodation is optional, though if you need accommodation in Prague (2 nights) and Krakow (3 nights), it will be €125 (€25 per night)
Online application here:
https://goo.gl/forms/Cy0ViiBQE5hCIZI12
Deadline: 15.06.2018
For further information, please write to: info@kassak.me
— More info about Transart Communication and Performance art train —
Transart Communication has created a performance train, packed with international artist, performances, workshops, talks and a multimedia art library. For one week it will visit 5 Central European cities, with activities on and off the train – in one cascate of live art making. It will be a unique event, crossing borders, mixing cultures and celebrating mobility, creative exchange and performance and multimedia art-making.
TAC30 is an umbrella project, taking place in central Europe, which aims to involve all forms of performance art, through a wide constellation of performative activities, conferences and workshops across cultures, countries and disciplines. The TAC30 program will run from June-September, with participation of more than 100 international performance and multimedia artist, theorists and curators from over 30 countries. The program will offer: TAC30:Boat Project, TAC30:Train Project, Mobile Performance and Multimedia art Library, Transart Communication 2018, Public Group Performances, Exhibitions and Cooking Performances.
—
Photos is from the durational performance 'Spring Arrives So Slowly'
Part of: Viva! Art Action, Montreal, Quebec, Canada
October 2015
photo by Christian Bujold