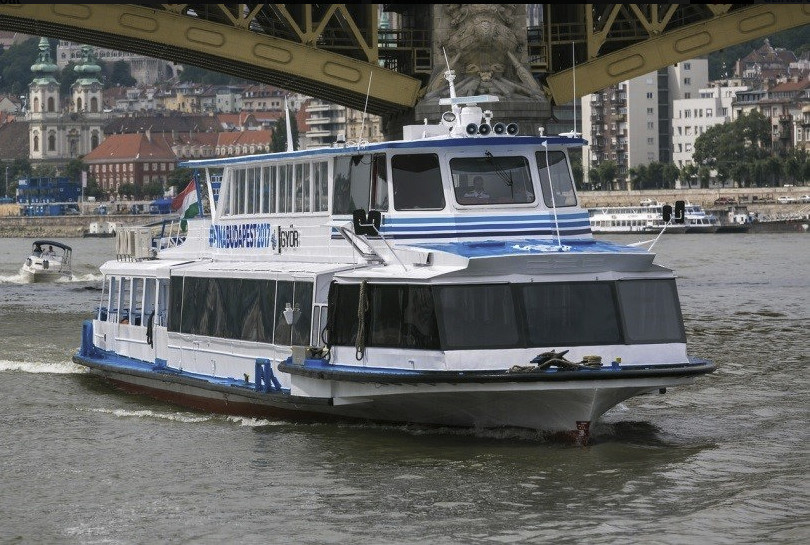 Performance Boat
June 9, 2018 @ 7:00 am

-

June 11, 2018 @ 2:00 pm

|

€20

ONLY LIMITED PLACES
All on board! Transart Communication is turning 30 and has created a rigorous program for the whole year, with exciting international art encounters, to take place on boats, trains, in small communities, over food, in galleries, public spaces and much more all across central Europe.
The first event is soon setting off land and we invite you to join us on our performance boat from Budapest to Bratislava, with a stop in Štúrovo, to present a performances group situation, before invading Bratislava with experimental and exploratorative art making!
The boat will be packed with international artists, alongside performance art students and teachers. It will be an incredible four days of fluid cultural exchanges across border, genres and languages. So get you lifejacket and sailor hats and join the boat ride.
–For joining the TAC 30 Boat and for more details, see information below–
CONTEXT
The river is an in-between place, which both belongs to the river itself – a liminal space of movement and change -, yet deeply affected by the political and social tendencies and history, found on either side of the river. The TAC30 boat will invite international artists, along students and teachers from seven significant Visual Art Universities from Central European, working with performance art, to tackle the context of the river, by encouraging intercultural relations and dialogues. It thus becomes a platform for artistic exchanges across disciplines, education, practices, countries, generations and views. Simultaneously, the natural movement of the river evoke a sense of borderlessness and change. The Boat Project thus becomes an action, which opens up for the discussion and debate about the effect and relation cultures has to one another, beyond the idea of borders.
Partners: Vajda Lajos Stúdió Kulturális Egyesület (Szentendre), Foundation for Intermedia Art Development (Krakow), Association Galerie Michal (Ostrava).
Associate partner: Cultural association Štúrovo and Vicinity
TRANSART COMMUNICATION
Transart Communication has for the last 30 years stood for fluidity and cultural exploration across mediums, nationalities and views. It has hosted more than 500 artists from all corners of the world and has since its beginning encourage experimental and time-relevant performance and multimedia art, in Central Europe.
Transart Communication was founded by Rokko Juhász (director), Ilona Németh, Ottó Mészáros and Attila Simon (Studio erté, Nové Zámky) in 1988. After 2007 it continued under the association Kassak Centre.
TAC30
Transart Communication 30 is an umbrella project, taking place in central Europe, which aims to involve all forms of performance art, through a wide constellation of performative activities, conferences and workshops across cultures, countries and disciplines.
TAC30 program will run from June-October 2018, with participation of more than 100 international performance and multimedia artist, theorists and curators from over 30 countries. The program will offer: TAC30:Boat Project, TAC30:Train Project, Mobile Performance and Multimedia art Library, Transart Communication 2018, Public Group Performances, Exhibitions and Cooking Performances.
Keep yourself updated of upcoming projects and when and where they will take place, on Transart Communication's FB-page and website: kassak.me
PROGRAM
9th June
07:00-12:00: Boat leaves from Budapest Vigadó tér, pier 5 (Boat name: Györ)
12:00 – Arrive in Esztergom
13:00-14:30: Performances on Mária Valéria bridge and group situations in Pedestrian zone in Štúrovo (as part of Aquaphone 2018)
15:00-19:00: Esztergom – Komárom
19:00-06:00: Komárno – accommodation
10th June
06:00-14:00: Komárom – Bratislava
14:00-17:00: Bratislava – Performance group situation (Boat, Pier)
17:00-22:00: Bratislava – Komárom
22:00-08:00: Komárno – accommodation
11th June
08:00-14:00: Komárom – Budapest Vigadó tér, pier 5
ARTISTS
Arti Grabowski, Krzysztof Kaczmar, Maria Nova, Adam Zduńczyk, Lenka Klodová, Kača Olivová, Tereza Froncová, Michal Murin, Gabriela Birošová, Martin Bizík, Dominika Kolačkovská, Dano Dida, Katarína Karafová, Jozef Pavol Komiňák, Mária Dida, Mária Macková, Petra Pučeková, János Sugár, Mózes Márton Murányi, Ádám Jeneses, Adél Csököly, Richárd Melykó, János Szirtes, Mariann Zászlós, Tibor W' Horváth, Ágnes Éva Molnár, Jiří Suruvka, Barbora Tichá, Michaela Rožňovská, Eva Sližová, Tomáš Lorenc, Jana Rémanová, Markéta Olšarová, Jennifer Helia DeFelice, Viktória Monhor, Fausto Grossi, Evamaria Schaller, István Kovács, Mads Floor Andersen, Roi Vaara, Lala Nomada, Ilona Németh, Daniel Dluhý, Malgorzata Kazmierczak, Kata Balázs, Rokko Juhász
JOIN THE BOAT PROJECT
–LIMITED PLACES–
Only 10 boat passes left!!!
Dates 9th-11th June 2018
Budapest-Bratislava-Budapest
Boat pass €20
ACCOMMODATION:
Komárno, we can arrange two nights for €32 on 9th and 10th June (this is optional)
To book your pass and/or accommodation, please write to Kassak Centre on this email address:
info@kassak.me
You will be asked to pay the full amount upon arrival.