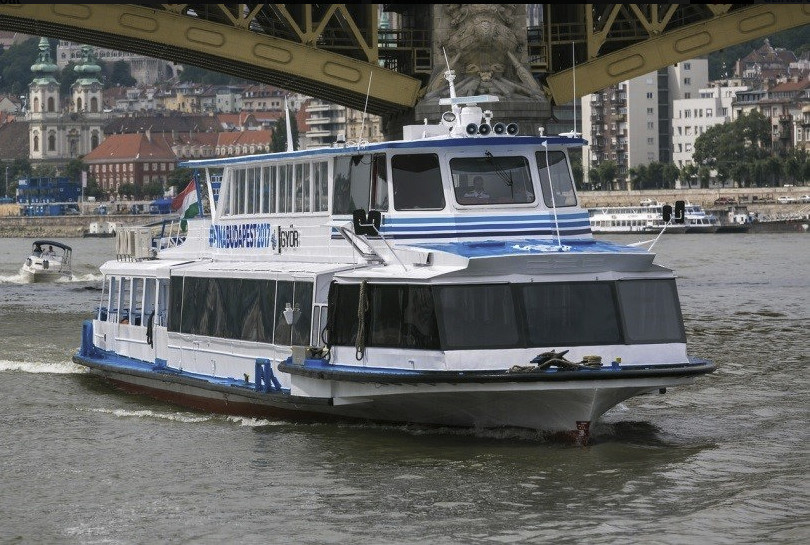 All on board!
This year for FREE!!!!!
–LIMITED PLACES–
Only 20 places left!!!
Please register yourself by sending email to: juhasz.rokko@gmail.com
FULL PROGRAM and SCHEDULE BELOW
We invite you to join us on our performance boat from Budapest to Štúrovo and back 18th of July 2019.
The boat will be packed with international artists, alongside performance art students and teachers. It will be an incredible day of fluid cultural exchanges across border, genres and languages. So get you lifejacket and sailor hats and join the boat ride.
— For joining the TAC 31 Boat and for more details, see information below —
CONTEXT
The river is an in-between place, which both belongs to the river itself – a liminal space of movement and change -, yet deeply affected by the political and social tendencies and history, found on either side of the river. The TRANSART COMMUNICATION 31 performance boat will invite international artists, along students and teachers from Central Europe, to tackle the context of the river, by encouraging intercultural relations and dialogues. It thus becomes a platform for artistic exchanges across disciplines, education, practices, countries, generations and views. Simultaneously, the natural movement of the river evoke a sense of borderlessness and change. The Boat Project thus becomes an action, which opens up for the discussion and debate about the effect and relation cultures has to one another, beyond the idea of borders.
–A Szlovák Köztársaság Kisebbségi Kulturális Alapja támogatásával –Realizované s finančnou podporou Fondu na podporu kultúry národnostných menšín.
PROGRAM
09:00 – Boat leaves from Budapest Vigadó tér, pier 5 (Boat name: Györ)
14:00 – Arrive in Esztergom
14:00 – 15:30: Performances on Mária Valéria bridge Between Esztergom and Štúrovo.
18:00 – Boat leaves from Esztergom to Budapest
22:00 – Arrive in Budapest
ARTISTS
Mads Floor Anderssen – Denmark
Monique Yim – Wiency Wy – Hong Kong
Adam Zdunczyk – Poland
Alexander del Re – Chile
Chelsea Coon – USA
Graciela Ovejero Postigo – Argentina
Ivonne Navas – Colombia
Paola Paz Yee – Mexico
Pilar Talavera – Peru
Rodrigo Munhoz (a.k.a. Amor Experimental) – Brasil
Victor Martínez – Mexico
Zsolt Sőrés – Hungary
Veronika Vargová – Slovakia
Matej Kaminsky – Slovakia
Syporca Whandal – Hungary
István Kovács – Hungary
Rudolf Szilágyi – Hungary
Rokko Juhász – Slovakia